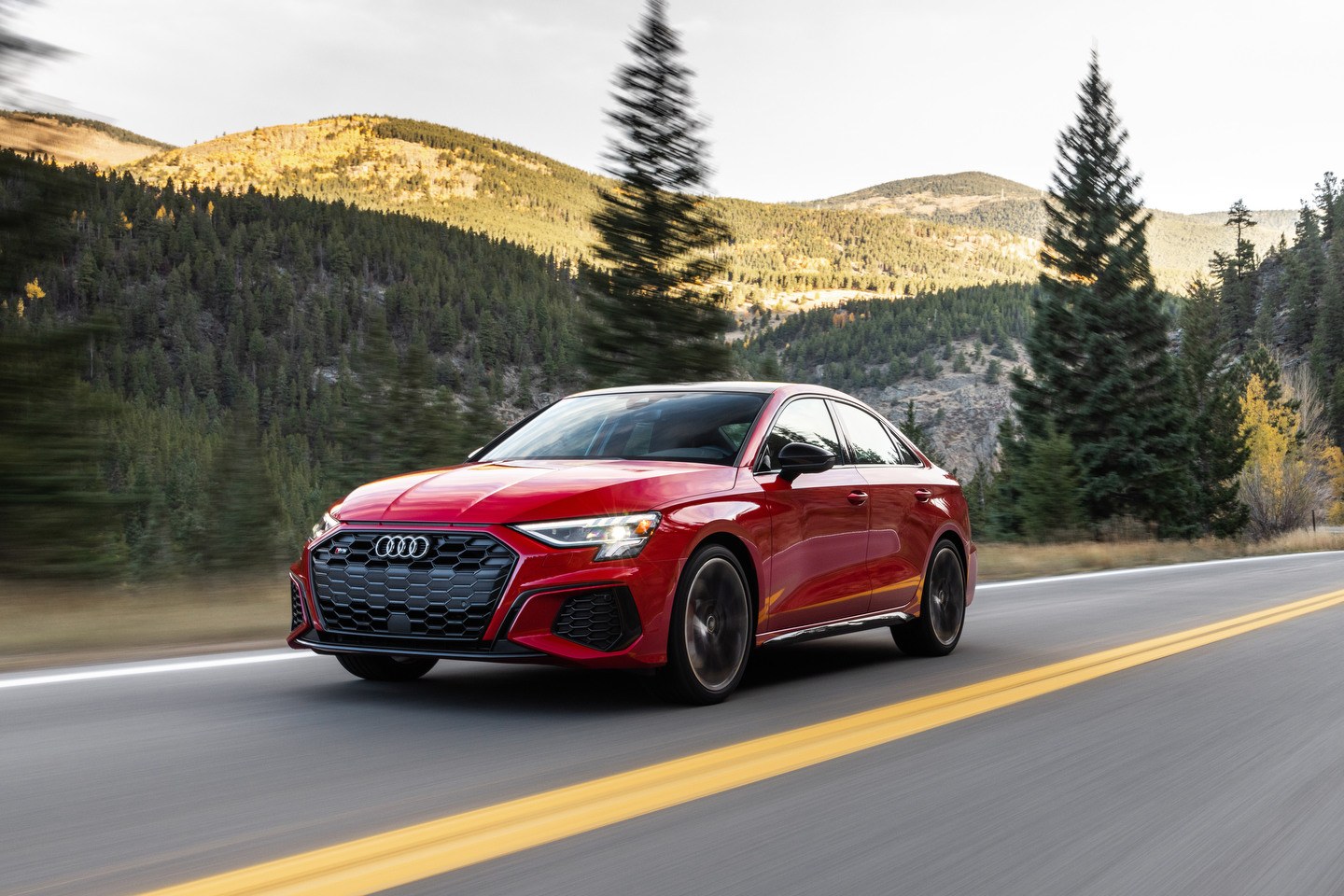 As we navigate through an era of SUVs, there has never been a better time to set aside the ordinary and embrace your inner driver. Audi makes this simple with the A3 and S3 compact luxury sedans.
Audi places generations of knowledge in perfecting a sedan that meets the needs of discerning owners in a unique platform. The S3 is essentially the same vehicle as the A3 but with quite a few extras. Let's explore what they are so you can make the right purchasing decision.
How the Audi A3 and Audi S3 perform differently
Let us get one thing straight–both vehicles are built to perform. The A3 is gifted with a 2.0L turbocharged 4-cylinder that delivers 201 horsepower and 221 lb-ft of torque, which is plenty to have fun when driving in the city or on the highway. If you prefer an emphasis on output, the S3 brings 306 horsepower and 295 lb-ft of torque on each adventure.
There are some differences between handling packages. The S Line Sport Package on the A3 includes 18″ wheels and a sport suspension. The S3 offers two special handling packages that increase wheel size to 19″ and add the S Sport suspension system and damper controls.
A closer look on the outside of the Audi A3 and Audi S3
Both models appear the same, and that is mostly true. However, there are a few key differences that set them apart.
To help the S3 gain its edge in performance, height is reduced and the wheelbase is extended slightly compared to the A3. The special exterior packages also give the S3 unique signatures such as red brake calipers and 19-inch wheels. Although 17-inch wheels are standard on the A3, they can be upgraded to 18 inches. There are some differences in available colors. The S3 includes a few deep racing colors such as Turbo Blue and Python Yellow.
What is the price difference between the Audi A3 and Audi S3?
Because of its advanced performance and other features, the S3 is the costlier of the two with a base MSRP around $49,950. The A3 enters the market at $39,700. No matter the prices, both models have so much in common, including outstanding Audi technology, safety systems, design, and craftsmanship.
Our dealership is available to answer your questions and take you on a test drive that just may bring you into the Audi family. You can also shop for your car online with us!